Radiator
Good cooling performance, lower oil consumption and higher efficiency.
Electronic fan 100%balanced and noise tested, better stability, high power input and high temperature resistance.
Water pump
High density powder metallurgy is applied to flange, and it shows steady in assembly pull-off strength. Water seals using the leading domestic factories; high-strength bearing prevent bearing damage under strong twisting power. It has a better performance on service life and noise control.
Fan clutch
By excellent Aluminum Die-casting, we ensure product appearance and material density. 100%online leaking test to guarantee air tightness. Throught high-accuracy valve positioning device, the meshing and disengaged temperature of silicone oil clutch is between 4℃and -4℃.
Thermostat
Pretty outlook and quick response, internal using imported material, the error range of temperature is within ±2℃, up to original standard.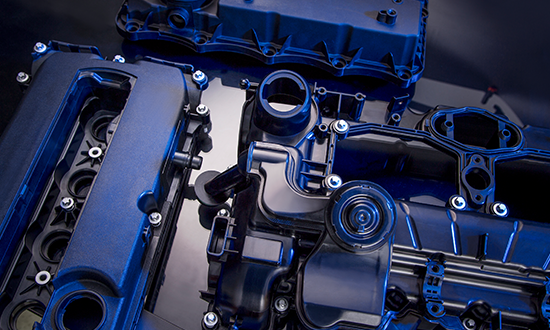 Radiator
Electronic Fan
Water Pump
Fan Clutch
Thermostat